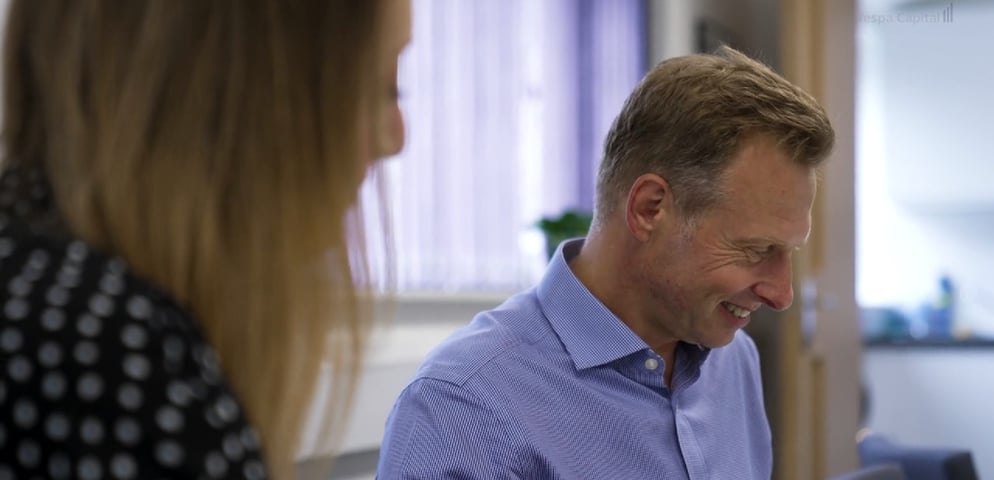 SelectScience: One Year On
February 2022
Vespa Capital invested in SelectScience in January 2021 and Kerry Parker, CEO together with Matt Lyons, Partner at Vespa Capital have been reflecting on the successful past year and the solution-focused partnership.
Kerry Parker stated, "I find working with the team at Vespa Capital to be very productive, their high level of experience provides an excellent sounding board to me and my management team.
"The team are really supportive, on recruiting a FD and a chairman, they helped navigate me through that process.
"At SelectScience we have a strong vision of where we want to go and the team at Vespa Capital have been very supportive where we have needed help. They are a fantastic team to work with." Parker added.
Matt Lyons said, "The Vespa Capital / SelectScience axis works well. We both have different experiences and knowledge bases and have worked collaboratively at combining them in the best possible way to ensure we have the perfect solution to any problems or the ability to deliver maximum results where the opportunities arise."
As well as supporting SelectScience with the hire of Dan Jotcham as Finance Director and Mark Allin as Chairman, Vespa Capital have worked with Kerry and the management to deliver excellent financial performance combined with operational enhancements. These include supporting the step change growth of the team; sales and marketing development; progression of membership and user base strategy and investments in technology and systems.